2019 NSW Inter-Club Events
Register for State Regattas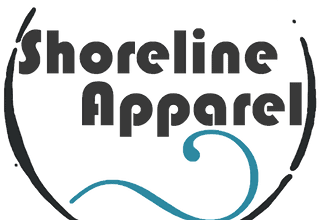 Shoreline Apparel
Your go-to custom apparel provider for your team, club, association or regatta.
ESV | Accounting and Business Advisors
Business advice for independent business owners
Akasha Brewing Company
The Akasha Brewing team is made up of like-minded, passionate beer enthusiasts. Our culture is pretty simple: brew the beer that we love to drink and, most importantly, have some fun while we're doing it. Basically, for all of us here at Akasha, beer is our way of life.
Register
for the NSW State Championships
Belmont States Entry List
13's
| Boat Name | Club | Skipper | Crew 1 | Facebook | Instagram |
| --- | --- | --- | --- | --- | --- |
| #9 | M16SSC | Angus Stewart | Hugo Kemp | | |
| AWOL | M16SSC | Harry Pinnington | James Pinnington | | |
| Big Foot Bags & Covers | M16SSC | James Downey | Sam Skeen | | |
| Bruce | M16SSC | Will Divola | Alastair Hunter | | |
| Ebix | M16SSC | Nathan Lilley | Jesse Lilley | | |
| Employment Hero | M16SSC | Niall Thompson | George Thompson | | |
| LARRY | B16 | Georgia Steenson | Jamie Dobinson | | |
| Odyssey | IYC | Maddi Sullivan | Micah Sullivan | | |
16's
| Boat Name | Club | Skipper | Crew 1 | Crew 2 | Facebook | Instagram |
| --- | --- | --- | --- | --- | --- | --- |
| ADCO Constructions | StGSC | Lachlan Steel | Ben Kirkby | Jerome Watts | Facebook | |
| Aristocrat | B16 | Kimberly Baker | Jackson Baker | Jon Searles | | |
| Bang! | M16SSC | Flynn Twomey | James Doyle | Blake Doyle | | |
| Blacksmiths Family Meats | B16 | Grant Sheldon | Craig Hunter | Shaun Cooke | | |
| Brydens Lawyers | StGSC | Lee Knapton | Ricky Bridge | Peter Mackie | | |
| Burger Bro's | B16 | Will Howard | Richard Howard | Jamie Woods | | |
| Cunninghams | M16SSC | Nick Connor | Zac Baranbas | Jack Twomey | Facebook | |
| Dominos | B16 | Thomas Steenson | Dallas Dawson | James Robson | | |
| dunno | IYC | kade morgan | graeme fairbairn | jono liddle | | |
| East Coast Marine and sail | B16 | Matthew Rhys-Jones | Joel Castle | Corey Hamilton | Facebook | |
| Edenda | DSC | Matilda Lang | Andrew Stephenson | Jess Stephenson | | Instagram |
| EmptyJets.com.au | B16 | Rob Flanagan | Scott Schutz | Nathan Skyrm | Facebook | |
| Eric's Storage | MH16SC | Harry Lawson | Nathan Edwards | Oliver Court | Facebook | Instagram |
| Fire Stopping NSW | DSC | David Mitchell | Daniel Barnett | Brendan Jenkins | | |
| First State Lending | StGSC | Phil Bower | Shane McDonald | Richard Nardone | | |
| Growthbuilt | M16SSC | Ryan Wilmot | William Dargaville | Harry Hall | Facebook | |
| HOLMES MARINE | M16SSC | Sam Holmes | Daniel Nugent | Oliver Parker | | |
| IGD | IYC | Paul Linnett | Isaac Marney | Dylan Haig | | |
| IGT | B16 | Donald Cross | Greg Alterator | Dylan Wright | | |
| IMEI | M16SSC | Nathan Wilmot | TRENT BARNABAS | ROB NAPPER | | |
| International rope braid (IRB) | IYC | Samuel james Fetherston | robert meizer | Patrick Corbett | | |
| Jamesco | StGSC | Ben Bradley | James Turner | Sam Worall | | |
| Konami | B16 | Bethany Sherry | Jason Thomson | Steffen Westermann | Facebook | |
| koreman Marine Composits | | [email protected] grech | Paul Darmanin | tom potter | | |
| Lancelin Pacific | M16SSC | Sarah Lee | Chris Goluzd | James Slee | Facebook | |
| LSM | StGSC | Matthew Mulholland | Shane Lackey | Lucas Hassett | | |
| Minder | B16 | Michael Quirk | Dean Williams | Greg Steenson | | |
| Newcastle financial planning group | B16 | Ben Bruniges | Dave Hickey | Justin Sharrock | Facebook | |
| Pepsi MAX | B16 | Ross Stutchbury | Ben Pilley | Shane Burke | Facebook | |
| Red Pumps | M16SSC | Damon Zemanek | Jay Harris | Greg Windust | Facebook | |
| River Wild | M16SSC | Warwick Rooklyn | Cameron McDonald | Michael Kennedy | | |
| Schweppes | B16 | Bailey Hord | Bryce Haffner | Ethan White | | |
| Shoreline Apparel | DSC | Nathan McNamara | Connor McNamara | Peter Mcleod | Facebook | |
| SKE Electrical | B16 | Danny Anderson | Scott Beeby | Israel Smith | | |
| Southern Beaches Rugby | B16 | Rod Carter | Adam Gillson | Huon Stone | Facebook | Instagram |
| STA Building | Gosford | Steve Akhurst | Troy Akhurst | Will Akhurst | | |
| Sutech Building Consultants | M16SSC | Michael Koerner | Joshua Ponton | James Lawira-Fernandez | Facebook | |
| Sutech Musto Racing | M16SSC | Daniel Turner | Angus Williams | Matt Stenta | Facebook | |
| Sydney Sailmakers | DSC | Andrew O'Brien | Maclean Paton | Katherine Bennett | | |
| Toogara | StGSC | Luke Booth | Sam Monkhouse | Tim Monkhouse | | |
| Tooheys Extra Dry | B16 | Henry Makin | Grant Makin | Nigel Hale | | |
| Vaikobi | M16SSC | Max Vos | Alexander Chittenden | James Warner | | |
| Wandiyali | B16 | Greg Searant | Ren Höek | Stimpy J. Cat | | |
| XXXX Gold | B16 | Neale Jones | Luke Dunne | Mike Ovenstone | | |